New York Pet Insurance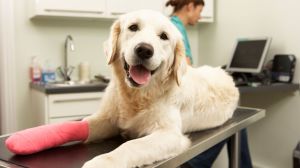 Pet insurance can cover unexpected medical bills and expenses for your pet's injuries and illness, and in some cases, cover prenetive wellness costs to keep your pet healthy and active!
Pet Insurance in New York
With a wide range of limit options, deductibles and add-on coverage, you can custom tailor the right coverage for you (and your pet).
Eligible dogs and cats must be at least 8 weeks old.
Coverage includes: Accidental injuries (including to permanent teeth), Euthanasia or anesthesia, Cremation and burial expenses, Ingestion of a foreign object (up to two treatments max per policy year), Accidental death, Illnesses (e.g., cancer, influenza, and kennel cough), Alternative medicine, Behavioral therapy, Hereditary and congenital conditions
Wellness Coverage includes: Wellness exams, Intestinal deworming, Routine dental cleaning, Flea and tick prevention, Heartworm tests and medication, Dietary food and supplements, Prescription medications, Boosters and vaccinations
Get An Instant Quote