Medical Spa Specialty Insurance Program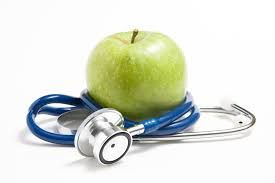 Medi spas combine cosmetic beauty and relaxation treatments with health care services normally only available at a doctor's office. Cosmetic amenities are provided by estheticians, and services include electrolysis, facials, hair care, manicures, massages, nutritional counseling, pedicures, and tanning. Medical services, such as Botox treatments, chemical peels, dermal fillers such as Restylane and Juvederm, laser hair removal, light treatment for acne, liposuction, microdermabrasion, permanent makeup, skin corrections and other minor surgical treatments are performed by a medical doctor. Before offering medical procedures, the medical director evaluates each client. Records are established and maintained accordingly. While most of these establishments are day spas, some provide food, and/or lodging for extended stays.
Property exposures depend on the services provided. If the spa is primarily a physician's office, property will be limited to medical equipment used to perform procedures and standard office furnishings. Ignition sources include electrical wiring, heating, and air conditioning, and overheating of equipment. The equipment is highly susceptible to damage and must be maintained in a sterile condition. If the spa is primarily for relaxation and cosmetology, providing only minor health care services, property exposures will include accumulations of hair clippings and any cooking operations conducted. Regardless of the type of operation, all electrical wiring must be up to code and equipment properly maintained. Excellent housekeeping is required and smoking should be prohibited. Business income and extra expenses may be a concern if the facility requires special equipment due to the time needed for repair or replacement.
Property of others exposures may be significant if employees or independent contractors supply their own equipment.
Equipment breakdown exposures are high if operations are dependent on medical equipment being available. All equipment should be maintained on an ongoing basis.
Crime exposures are usually minor. Most transactions are completed using credit cards, limiting the opportunity for theft. Ordering, billing and disbursement transactions should be handled as separate duties. Inventories and audits should be performed regularly. While guests' property is normally kept in a safe or locker on premises, it can be stolen by employees or other guests. Employee dishonesty coverage does not apply to independent contractors so their access to money and inventory should be limited.
Inland marine exposures include accounts receivable if the spa bills customers for its services, audio/visual equipment, computers, physicians and surgeons equipment (which can be extended to include all office furnishings), and valuable papers and records for clients' and suppliers' information. Physicians and surgeons equipment includes items that doctors may take off site to handle emergencies. Duplicates of all records and programs should be kept off site.
Premises liability exposures are moderate due to the number of clients at the facility. A high standard of care is required when health care services are provided. To prevent trips, slips, and falls, all areas accessible to patients must be well maintained with floor covering in good condition. Aisles and walkways must be adequate and free of hair clippings and debris. Exits must be adequate in number, well marked and with backup exit lighting provided in case of power failure. Steps should have handrails, be illuminated, marked, and in good repair. Housekeeping should be excellent and spills must be cleaned up promptly. Parking lots and sidewalks need to be in good repair with snow and ice removed promptly. Security of visitors in parking areas is often deemed the responsibility of the owner or operator of the premises. Factors to consider include exterior lighting, fencing, and any other security measures. Tanning services may require the use of specialty insurance markets because of the relatively unknown loss potential from long-term exposure to radiation and the possibility of contracting cancer and related diseases. If all or most of the professionals providing services at the spa are independent contractors, the insured's responsibility is similar to a general contractor's responsibility to its subcontractors. In these cases, injuries to independent contractors are part of the premises liability exposure and are not workers compensation exposures. Maintaining a patient's privacy is critical. Examination rooms, check-in and checkout stations must be in private areas so one client cannot view information or overhear conversations regarding another client's confidential information.
Product liability exposures are for the products sold by the spa to the client for use after leaving the premises, such as shampoos, creams, body lotions, and cosmetics. Some spas supply dietary supplements, vitamins, nutraceuticals, and other ingestible items. If the spa sells non-standard, independently produced, or proprietary products, its exposure is that of a manufacturer.
Professional liability exposures are from the services provided by estheticians and physicians. The exposure increases if the spa fails to conduct thorough background checks to verify employees' credentials, education, and licensing if required by the state. Typical minimally invasive health care treatments are Botox treatments, dermal fillers such as Restylane and Juvederm, laser hair removal, liposuction, permanent makeup, microdermabrasion, skin corrections, and similar treatments. Needles and other equipment must be sterilized and sanitized to prevent the spread of blood-borne infectious diseases such as hepatitis, HIV, and AIDS. Finally, inappropriate touching and sexual misconduct must be considered. If independent subcontractors are used, the applicant should verify that they have separate professional liability coverage.
Automobile exposure is generally limited to hired and nonownership liability for employees running errands. If there are owned vehicles, all drivers should be licensed with acceptable MVRs. Vehicle maintenance should be ongoing and documented.
Workers compensation exposures are due to the possible transmission of disease from a client. Gloves and masks must be worn at all times when working around any bodily fluids. Minor cuts, scratches, and abrasions occur with some frequency and may result in infection. Eye and skin irritation resulting from chemicals can also cause losses. Strains and sprains may occur as a result of aiding clients. An employee may be injured due to inappropriate activity by a customer. Because patient information and billings are done on computers, potential injuries include eyestrain, neck strain, carpal tunnel syndrome, and similar cumulative trauma injuries that can be addressed through ergonomically designed workstations. Some spas have mostly independent contractors and very few employees. While the contractual relationships between the spa and the independent contractors determine the workers compensation exposure, regulatory definitions of employee may supersede the contract terms.
Minimum recommended coverages:
Business Personal Property, Business Income and Extra Expense, Property of Others, Employee Dishonesty, Accounts Receivable, Computers, Physicians and Surgeons Equipment, Valuable Papers and Records, General Liability, Employee Benefits, Professional, Umbrella, Hired and Nonownership Auto, Workers Compensation
Other coverages to consider:
Building, Earthquake, Equipment Breakdown, Flood, Leasehold Interest, Real Property Legal Liability, Money and Securities, Bailees Customers, Employees Tools and Equipment, Property Off Premises, Cyberliability, Employment-related Practices Liability, Tanning Bed Liability, Business Automobile Liability and Physical Damage, Stop Gap Liability